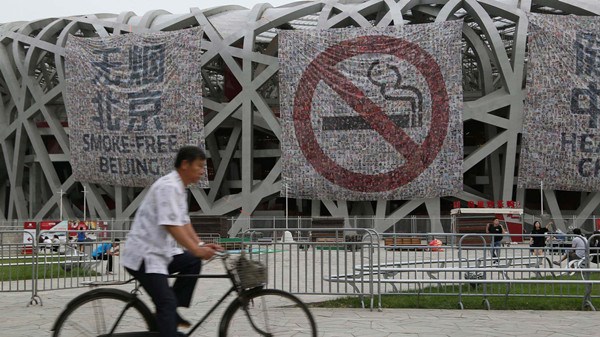 "Tobacco affects every disease in the human body, notably, heart disease and diabetes, except Parkinson's. The number one thing smokers should be concerned is infertility and erectile dysfunction, these are two of the major effects of smoking," Eric Feigl-Ding, health economist at the Harvard Chan School of Public Health said, explaining how much damage smoking could do to the human body.
He expressed belief that most smokers are not fully aware of the danger of their habit and noted that "people are affected in their personal current health, not just their cancer risks 20 years down the road. That's why we should educate people right now."
China is the world's largest tobacco manufacturer and consumer. According to a report by the World Health Organization, more than one million people die in China every year as a result of tobacco use, or around 3,000 people every day.
China has already been making efforts to protect its residents from suffering from tobacco-related diseases. By 2016, China had introduced anti-smoking measures in 18 cities, including Beijing and Shanghai.
Bernhard Schwartländer, WHO Representative in China, shared some good news about China's remarkable fight against smoking, during the discussion with Liu Xin on CGTN. He said the situation is still very serious, but China has been making remarkable progress.
"In particular, smoke-free laws have been implemented in three of the four first-tier cities - Beijing, Shanghai and Shenzhen - to make sure that all indoor public places are smoke-free. That has made a major difference for the majority people of non-smokers who have been suffering from the deadly fuel of smokers in large numbers," he noted, saying that such good laws should be implemented across China to protect everyone from secondhand smoking.
Liu Xin expressed belief that stopping smoking can be made to work - as has been shown in some countries where not just bringing in laws, but effectively stigmatizing social smoking have dramatically brought down the numbers. China still has a long way to go in this regard, but it has made a good start. Hopefully the proof of its effectiveness will be clear for all to see in the future.