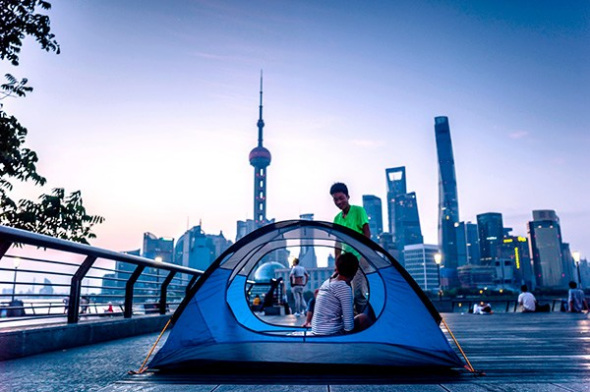 Shanghai Bund. (File photo/China Daily)
(ECNS) -- Shanghai vows to form a sound system by 2030 that covers health care, air quality and life expectancy, according to its latest plan.
The Healthy Shanghai 2030, jointly released by the Shanghai Committee of the Communist Party of China and the Shanghai People's Government, aims to introduce a complete governance system to ensure public health and support the health industry as a pillar sector in the municipality.
Shanghai plans to become a health innovation center and a global role-model of urban public health.
Among the specific targets, Shanghai aims to realize days with good air quality at no less than 80 percent by 2030. It will also improve the resident's average life expectancy to 72 years by 2030, guarantee the average sports area for each resident at 2.8 square meters, lower the premature mortality for diseases to under 9 percent, and make sure that there is one general practitioner for every 2,000 residents.
Wu Jinglei, director of Shanghai Commission of Health and Family Planning, said Shanghai will increase efforts to control smoking in public spaces and also restrain the influence of second-hand smoke. By 2030, the smoking population among adults in Shanghai will fall below 20 percent.
The city also aims to build a number of state-level medical and research centers and enhance its role in diagnosing and treating difficult diseases.